December 18, 2021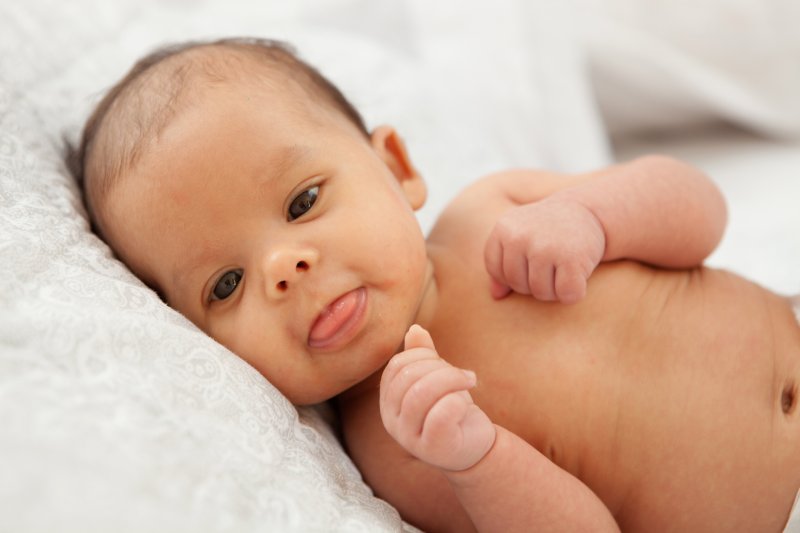 No matter if you're a new mother or this is your second or third child, knowing whether your baby has a tongue-tie in Phillipsburg isn't always easy. Although signs are likely to develop early on, you may want to be more proactive than waiting to see if problems develop. But when is it the right time to seek an assessment? Read on to hear from a local specialist who can answer all your questions.
When to Assess: Does Your Baby Have a Tongue-Tie?
While some hospitals will evaluate whether a baby has a tongue-tie immediately after birth, it is often recommended that the mother wait to take any action until a feeding history can be documented. This will allow a specialist to determine whether issues are occurring as a result of a tongue-tie.
Naturally, it is always better to catch and address this problem early on, as conditions can worsen the older your child gets (i.e., speech impediments, difficulty eating, breathing issues).
What is Included in an Assessment?
The actual assessment involves the specialist inserting their finger into your baby's mouth while the child lays on a flat surface. If the tongue remains flat along the lower part of the mouth when the baby cries, they likely have a tongue-tie. Also, if the specialist sweeps their finger from left to right over the gum line and your baby's tongue does not follow, it can mean the tissue is restricted. A "suck test" may also be performed to determine how well the baby is able to maintain this type of motion, as it can mean an easy or difficult feeding situation.
How a Specialist Can Help
If you want to have a smooth and successful nursing experience with your baby, it may be necessary to inquire about having your child undergo a frenectomy. The assessment is the most beneficial way to determine if this type of procedure will positively impact your child's oral function. It can be difficult making the decision to have your little one undergo a surgical procedure so early in life, but the reality is that the process is quick, easy, and virtually painless. Using a soft tissue laser, the banded tissue is quickly released, allowing for immediate improvements. They will be able to move their tongue side to side as well as up and down. You'll also notice a dramatic difference when it comes to nursing your little one. Instead of there being tears due to an inability to latch, they will feed with little to no problems.
If you suspect your child may be struggling to feed, or you would like to be proactive in ensuring your baby does not have a tongue-tie, reach out to a local specialist for an assessment.
About the Author
Dr. N. Garcia-DeMartino is a lip and tongue-tie specialist based in Phillipsburg, NJ. Graduating summa cum laude from Fairleigh Dickinson University in 1983, she went on to enroll in the university's dental school, graduating with her DMD in 1987. Seeing a common trend of lip and tongue-ties developing and parents struggling, she underwent necessary training to begin treating these problems. Attending the International World Clinical Laser Institute, she became an expert in the use of soft tissue and hard tissue lasers. Now, she proudly helps parents and treats young patients suffering from the effects of a lip or tongue-tie. If you are experiencing difficulties breastfeeding, visit our website or call (908) 859-5260.
Comments Off

on When Should My Baby Be Checked for a Tongue-Tie?
No Comments
No comments yet.
RSS feed for comments on this post.
Sorry, the comment form is closed at this time.