What is Lip & Tongue-Tie? – Phillipsburg, NJ
Understanding
Lip & Tongue-Tie
Lip and tongue-tie (also called tethered oral tissues) are conditions in which the lips or tongue are too tightly attached to the gums or floor of the mouth by small bands of tissues called frenulums. This restricts oral function, which can inhibit proper eating, speaking, and dental development. Lip and tongue tie in Phillipsburg, NJ can be particularly troublesome for nursing infants, as it can prevent a child from latching onto a nipple and feeding adequately.
Why Choose Dr. Garcia-DeMartino for Lip & Tongue-Tie?
Laser Treatment Expert with Nearly 20 Years of Experience
Doctor Who is a Sympathetic Mother of 4
Private Nursing & Post-Op Room in Treatment Center
What Causes Lip & Tongue-Ties?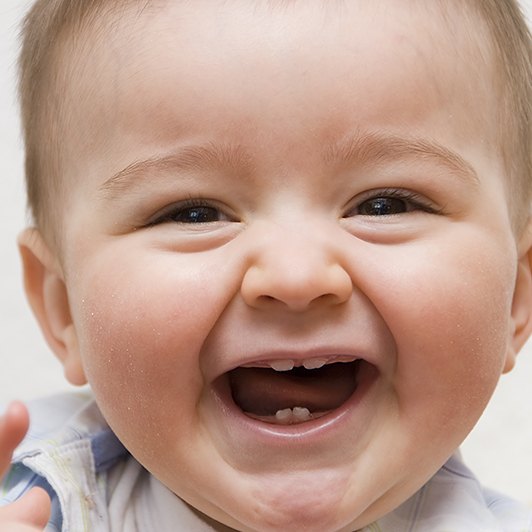 During fetal development, there is a process called apoptosis in which the lips and tongue are supposed to separate from the rest of the mouth, allowing them to move freely. Sometimes, this separation isn't complete, leading to impeded movement. In the past, the only way to treat lip and tongue-ties involved snipping the tissue with surgical scissors. As you can imagine, while this method is effective, it isn't exactly comfortable, or precise. Thankfully, Dr. Garcia-DeMartino can now provide quick and pain-free laser treatment that can be completed in just a few minutes, all while reducing bleeding and discomfort to practically zero.