September 7, 2021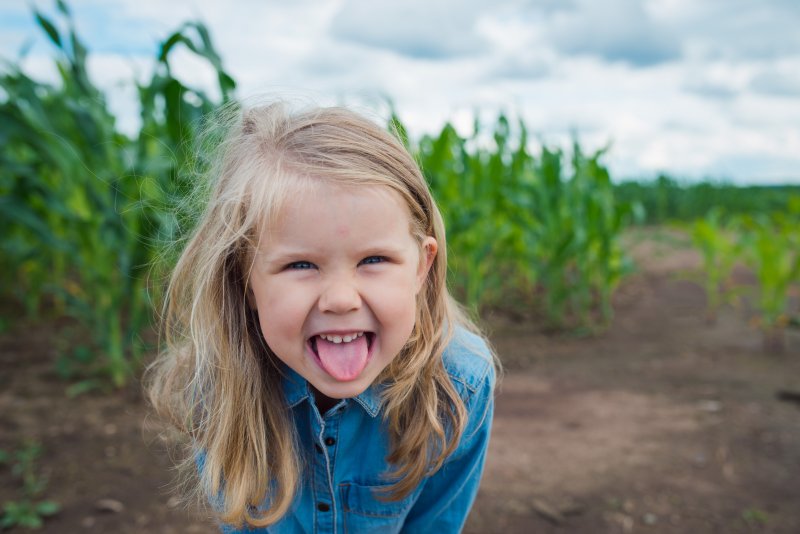 It's highly unlikely you've spent much time thinking about the positioning of your child's tongue. After all, it's a small muscle that only affects their mouth, right? Unfortunately, no. If it's not sitting in the right spot, other muscles may be negatively affected. Before you start trying unconventional or crazy ways to "shift" it, let us explain the symptoms associated with this problem and how tongue tie treatment in Phillipsburg may be just one of the ways your child's dentist can fix it.
Signs Your Child's Tongue Isn't In the Right Place
When prompting your child to close their mouth, ask them where their tongue is positioned. If they explain that the tongue is not pressed against the roof of their mouth, there's a good chance you need to bring them in to see a dentist for treatment. Other unique signs also point to improper tongue placement, such as:
Mouth breathing
Pain throughout the neck and shoulders
Blockage in the upper airway when asleep (i.e., Obstructive Sleep Apnea)
Chronic jaw pain (throughout jaw joints)
Misaligned teeth or gaps
Bad posture
Their face appears elongated
Ways to Bring Your Child's Tongue Into Proper Alignment
When meeting with your child's dentist to discuss the symptoms they're experiencing, you can expect they will perform a thorough examination using digital X-rays. By identifying the cause of the improper tongue placement, they can establish a personalized treatment plan designed to address the problem and improve your child's way of life.
If it is discovered that they have a tongue tie that is keeping them from having a full range of motion and causing difficulties eating, speaking, and breathing, a frenectomy will likely be recommended. By releasing the restricted band of tissue (frenulum) using a soft tissue laser, they will be able to freely move their tongue, allowing for proper positioning and usage.
Your child's dentist might also recommend an orthodontic appliance should their jaw and teeth be contributing to the placement of your tongue. Myofunctional therapy is a type of treatment that provides exercises your child can use to keep their tongue resting in the correct location. No matter the method of treatment, moving their tongue into the right position will ensure better oral and overall health for their future.
About the Author
Dr. Garcia-DeMartino is a lip and tongue-tie specialist based in Phillipsburg. Seeing a common trend of lip and tongue-ties developing in infants, she underwent extensive training to begin treating these problems. Attending the International World Clinical Laser Institute, she became an expert in the use of soft tissue and hard tissue lasers. Now, she proudly helps individuals move their lips and tongues more freely by performing frenectomies. If your child is struggling because of improper tongue placement, visit our website or call (908) 859-5260.
Comments Off

on How to Know If Your Child's Tongue Is In the Right Place
No Comments
No comments yet.
RSS feed for comments on this post.
Sorry, the comment form is closed at this time.