January 20, 2021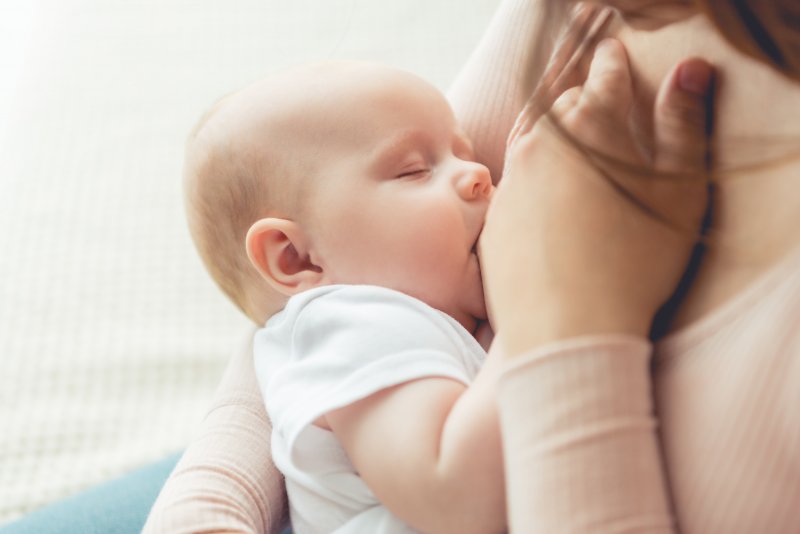 Breastfeeding a special time for bonding between you and your baby. But it can also be overwhelming, difficult, and challenging, especially if your infant has latching issues in Phillipsburg. Not knowing what to do or how to properly feed your baby can lead to feelings of depression, sadness, and uncertainty about how to handle the situation. Fortunately, there are experts who can provide tips designed to help with the process and make nursing easier for both you and your child. Read on to learn more.
Create the Right Atmosphere
If your baby is fussy, getting them to nurse can be quite the challenge. Sometimes, they are simply too tired or overstimulated, which can make breastfeeding more difficult, even if they're hungry. In these situations, try moving to a room that is dimly lit and quiet. Holding them to your chest and helping to console them can quieten them and help them to feel safe and secure. Once they are more at ease, they will be more likely to begin nursing.
Change Positions to Encourage Feeding
Yes, your infant will likely sleep a lot in the beginning, but it's necessary that they eat every few hours to ensure proper weight gain. If your baby proves to be an excellent sleeper, this may be a blessing if you are one tired mama, but you'll need to find ways to stir them awake and encourage feedings. If you find that the same breastfeeding position isn't doing the trick, try changing positions and making it less comfortable so they'll want to eat. Oftentimes, removing a swaddle to make it a bit cooler will help them stay awake for feedings.
Use a Nipple Shield
If you have large nipples or your baby was born prematurely, a nipple shield can be helpful. Oftentimes, a baby's mouth is too tiny to adequately latch on in these circumstances. When the nipple is too large, they won't be able to grasp the areola surrounding it, making it impossible to express any milk. With the help of a nipple shield, your baby will be able to grasp the area and successfully feed. You may only need it in the beginning, but it can certainly be a lifesaver, especially if you also suffer from sore or cracked nipples.
Try Pumping to Reduce Engorgement
When breasts are engorged because of an increase in milk production, your baby may have difficulty latching onto nipples that are now flat. To remedy this, try pumping or using your hand to express your milk before you begin to breastfeed. This will soften the skin around your breasts and make it much easier for your little one to latch.
See a Professional for a Lip or Tongue-Tie Evaluation
If you are unsuccessful with any of the above-mentioned tips, it could be that your child has a lip or tongue-tie that is preventing them from latching properly. When the band of tissue located behind the upper lip or beneath the tongue is restricted, it can keep them from nursing and getting the necessary milk needed to gain weight. Fortunately, your dentist in Phillipsburg can perform a frenectomy in Phillipsburg to release the tissue and make it easier for them to latch quickly and easily.
Don't let breastfeeding become an upsetting and hopeless journey for you and your baby. Seek the help of a professional who can offer tips, recommendations, and proven solutions, so you and your baby can have this beautiful bonding experience.
About the Author
Dr. N. Garcia-DeMartino is a lip and tongue-tie specialist based in Phillipsburg. Seeing a common trend of lip and tongue-ties developing and parents struggling, she underwent necessary training to begin treating these problems. Attending the International World Clinical Laser Institute, she became an expert in the use of soft tissue and hard tissue lasers. Now, she proudly helps parents and treats young patients suffering from the effects of a lip or tongue-tie. If your child is experiencing problems because of their restricted tissues, visit our website or call (908) 859-5260.
Comments Off

on 5 Tips to Help Your Baby Latch During Breastfeeding
No Comments
No comments yet.
RSS feed for comments on this post.
Sorry, the comment form is closed at this time.