November 15, 2020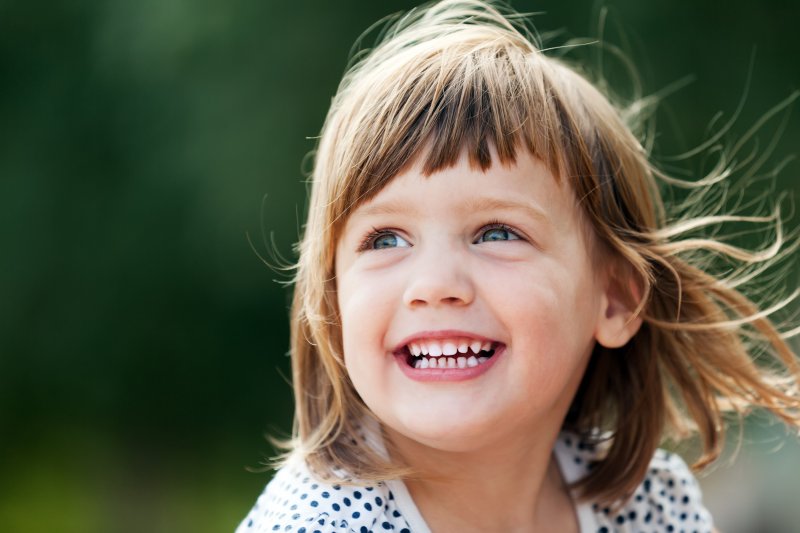 You and your child visit the dentist's office and learn they need a frenectomy in Phillipsburg. Although this might sound unnerving at first, this common procedure is known to help young smiles achieve a greater range of motion. Although it helps to alleviate many problems that can occur as a result of a restricted band of tissue under the upper lip or beneath the tongue, you probably have many questions about the process and how to know if your child needs this type of procedure. An expert specialist is here to weigh in on the topic and provide you with the signs you should look for that point to whether your child needs a frenectomy.
What is a Frenectomy?
A frenectomy is a simple procedure that takes only minutes to complete. Using advanced dental technology, your child's dentist can easily remove the restricted band of tissue known as the frenum or frenulum, which is located beneath the upper lip or underneath the tongue. The concentrated beam of light offers greater precision while emitting virtually no heat or vibration, creating a more calming and comfortable environment for your child.
Within a few minutes, your little one will have a greater range of motion and be able to move their tongue and/or lip more freely.
Signs Your Child Needs a Frenectomy
When it comes to knowing when or if your child needs this type of procedure, there are a few signs that can help struggling parents like yourself, such as:
Increased difficulty when eating. This is especially true for babies who are breastfeeding, as they will often have a hard time latching. Bottle-fed infants may also experience problems properly feeding.
Difficulties with speech. If the lip or tongue-tie is not treated until your child is older, you may notice they develop a speech impediment, causing them to sound "tongue-tied" or have a lisp.
Mouth breathing. When the upper lip frenulum is too restricted, your child's mouth may be unable to close, causing them to breathe through their mouth while sleeping. This can lead to gum recession as well as sleep-breathing disorders.
Gum recession. Should your child's upper lip-tie be too tie, their gums can begin to recede, causing them to be more susceptible to gum disease.
Large space between two upper front teeth. An overly restricted and thick lip-tie can cause a gap to develop between your child's upper front two teeth, causing aesthetic problems as they grow older and an increased risk for bacteria to build.
The reality of learning your child needs lip-tie treatment in Phillipsburg may not be the most exciting information you'll hear, but the opportunity to correct this common problem is one you and your child should move forward with without hesitation. With the help of an expert professional and the type of advanced technology available today, you and your little one will reap the benefits in less time, allowing for improved oral function almost immediately.
About the Author
Dr. N. Garcia-DeMartino is a lip and tongue-tie specialist based in Phillipsburg, NJ. Graduating summa cum laude from Fairleigh Dickinson University in 1983, she went on to enroll in the university's dental school, graduating with her DMD in 1987. Seeing a common trend of lip and tongue-ties developing and parents struggling, she underwent necessary training to begin treating these problems. Attending the International World Clinical Laser Institute, she became an expert in the use of soft tissue and hard tissue lasers. Now, she proudly helps parents and treats young patients suffering from the effects of a lip or tongue-tie. If your child is experiencing problems because of their restricted tissues, visit our website or call (908) 859-5260.
Comments Off

on How to Know if Your Child Needs a Frenectomy
No Comments
No comments yet.
RSS feed for comments on this post.
Sorry, the comment form is closed at this time.